Dynamic movement of large capital flows that enter or leave a certain market for a short time cause a market disruption, disturbance to the balance of payments, and thus require adjustments in exchange rates to recover the payment balance. Speculative activities, commodity markets instability, and short-term capital movement cause volatility in exchange rates. Degree of variation appears as a function of the consumer demand. Since financial markets are more adaptable than the stock ones to the changing market conditions, the value of currencies is under the influence of short-term changes in the capital markets and long-term changes in the stock ones.
Financial factors are very relevant in the preparation of fundamental analysis regardless whether it comes to predictions of a specific exchange rate or changes in stock prices on the stock exchange. Changes in government financial and tax policies produce effects in the national economy that affect the national currency and stock indices. Financial factors usually occur after the economic ones. When governors begin to intervene in various aspects of economic life or take on additional international obligations, financial factors may be given priority over the economic ones.
For example, handling interest rates directly affect the currency trading as it consists of a simultaneous exchange of two currencies. The difference between interest rates appears as one of the most important market factors in Forex. Traders do not react to nominal changes in interest rates but to the changes in the interest differential in the respective currencies. In the event that the countries of a currency pair simultaneously alter the interest rate with equal value and in one direction, it would not have any effect on the market. We should note that when the amendment is expected, then it is calculated in the price in advance and when it is a fact we may happen to observe reverse actions. In those cases when it is unexpected abrupt changes usually appear. For changes dictated by political rather than by economic reasons, the market actively resist the actions of central banks, and the latter may suffer significant losses.
Fundamental and technical analyses use statistical methods for processing information concerning the financial markets. However, the fundamental analysis examines the market from the opposite side of the technical one. Changes in the economy of the trading countries, political elections, actions by regulatory authorities, natural disasters – all of them influence exchange rates.
And if some of these events can not be predicted, others are represented by planned /for example, the time for publications of economic news is scheduled for months ahead/ or at least predictable. Therefore, if you make reasonable and timely forecasts, future movements of exchange rates can be predicted and benefits can be obtained with their help.
Technical analysis claims are based on the fact that in reality it is possible to predict future functioning of a certain market entirely by observations on the current and past state of the market without the need to include other external factors in the analysis. Of course, Forex traders should not forget that while technical analysis is universal, each Forex currency pair has its own peculiarities.
Sometimes the market react inadequately, against all fundamental and technical logic. Brexit was technically predictable based on the theory of the market cycle. My expectations for market development in US elections are again respectively based on technical analysis.
I expect for the US election, increases in indices. And as whole not huge movements.
Respectively:
NASDAQ 100 - 4990. We don't have any indications for drop. NASDAQ is stable over its previous high 4739.10 (wave 4739.10 - 3866.60).  
https://i.servimg.com/u/f97/19/53/74/92/forex203.png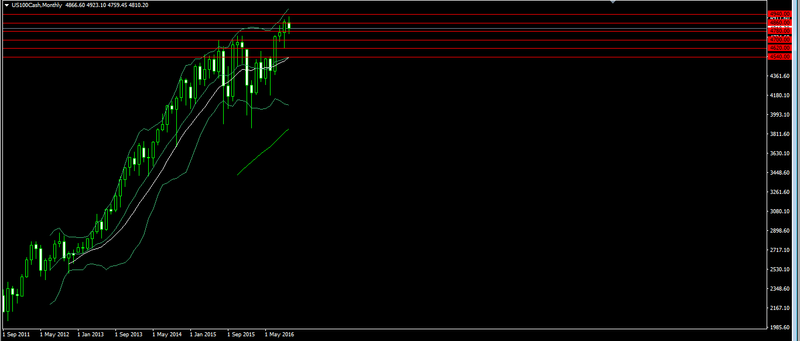 US 30 - 18480.
https://i.servimg.com/u/f97/19/53/74/92/forex205.png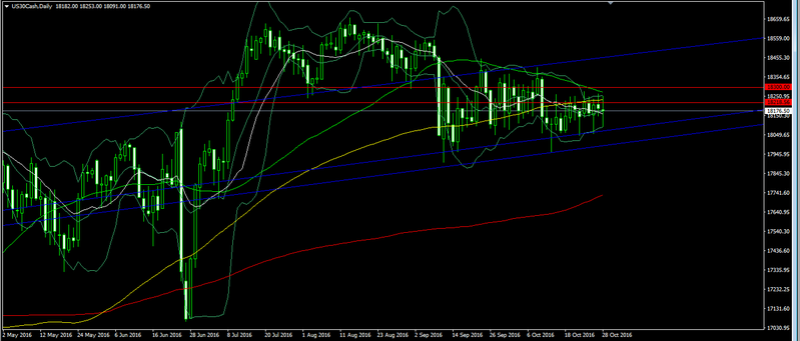 S&P 500 - 2150.
https://i.servimg.com/u/f97/19/53/74/92/forex207.png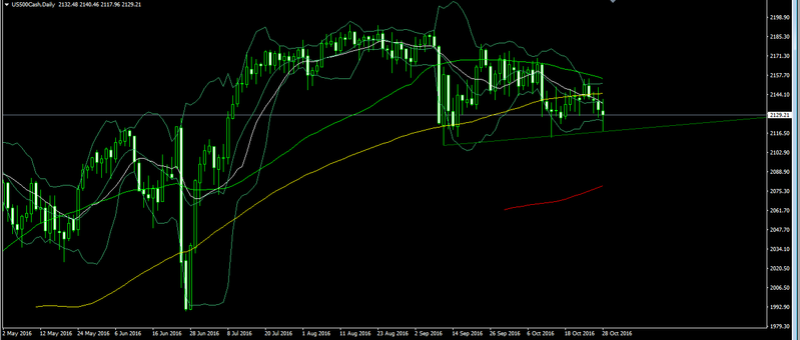 Last edited by Evgenia Gencheva on Sun Nov 06, 2016 5:29 pm; edited 3 times in total
I see clear indications for monthly correction for US indices, as I said in friday, but this is connected with rejection from higher levels and exactly for NASDAQ new ATH.
Next major support for Nasdaq is 4620, and for US 30 17770.
As all we know all US indices are very sensitive of the oil price and move together with Oil. But not and now, because this is full manipulation. In fact we have some recover of the losses of Oil price but all indices continue to fall, even DAX without any components of energy sector.
I compared two graphs 5 min. from this morning Oil and US30.
https://i.servimg.com/u/f37/19/53/74/92/forex_18.png
https://i.servimg.com/u/f37/19/53/74/92/forex_20.png
Next support for Nasdaq 100 4620
https://i.servimg.com/u/f37/19/53/74/92/forex_22.png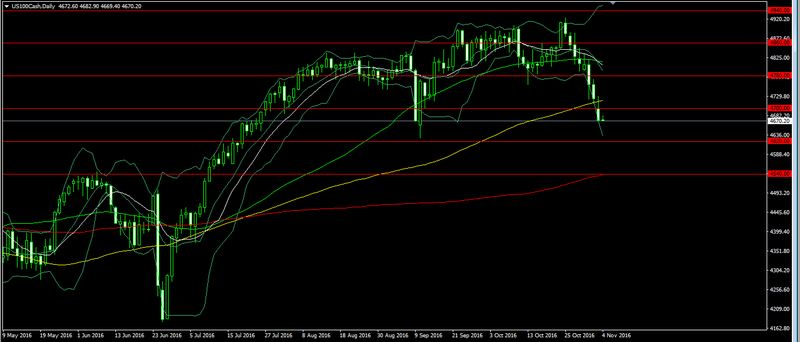 Next support for US 30 17770
https://i.servimg.com/u/f37/19/53/74/92/forex_24.png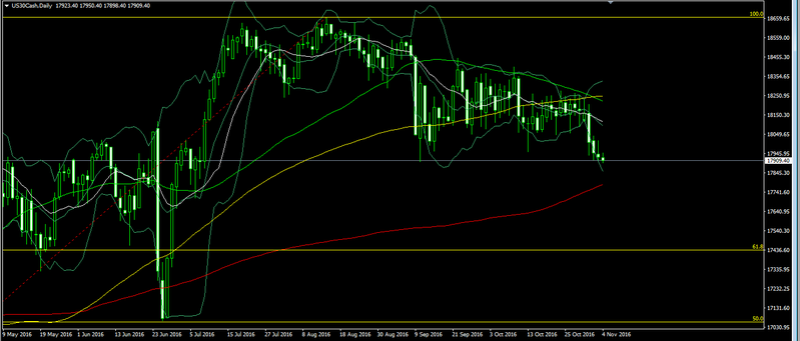 ---
Permissions in this forum:
You
cannot
reply to topics in this forum